General aviation woke up on a cool winter morning in January 2010 to an unprecedented challenge — the aftermath of the magnitude 7.0 Haiti earthquake. Like never before or ever since, GA spontaneously morphed into an international task force in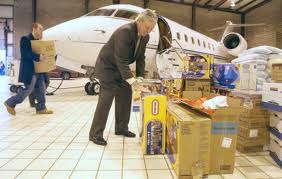 response to the horror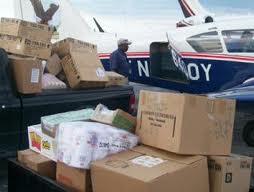 of the disaster that befell the tiny poorest nation of our hemisphere. On short notice private pilots and aircraft operators from coast to coast put the humanitarian crisis at the top of their priority and scrambled to accomplish unprecedented feats of airborne philanthropy. This impromptu achievement that came to be known as the '2010 Haiti Airlift', is an enduring testament to the can – do spirit of American general aviation on the global scale. They conquered the inconveniences, the economic slump, insurance issues, high fuel prices and security concerns to make a difference far beyond our shores. Compelled by compassion or a providential call to duty, or both, hundreds of airlift flyers put their hearts in their wings and blazed a new trail in the tropical apocalypse.

Rough estimates say probably a half-million miles were donated to fly 500 tons of relief aid to Haiti by General Aviation aircraft inearly 2010. GA's exac

t contribution to the relief effort was not formally compiled and may never be officially known, but one thing remains certain: Aircraft owners and operators in all types from ubiquitous C-172s to executive bizjets rose to the challenge in record numbers. Working with Operation Unified Response, GA's spontaneous deployments were among the first responders.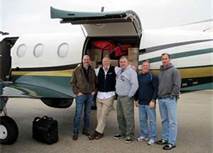 The life-saving deeds of general aviation heroes representing every aviation community from across America remains a collective heritage to be proud of, a marvelous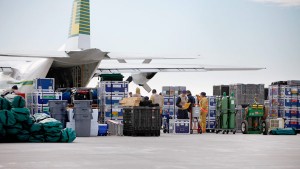 example to be celebrated in every new mission.Back at the capital city airport the immediate consequence of the quake was the collapse of the ATC tower that rendered the airspaceuncontrolled. At the urging of the Haitian government authority was transferred to SOUTHCOM. Within the hour ofarriving in Haiti, and only 28 hours after the quake, combat controllers from 23rd Special Tactics Squadron, Hurlburt Field, FL, hastily set up a makeshift ATC system improvised to enforce order upon chaos. Not a single accident was reported.
Though regrettably many aircraft were instructed to divert after circling around the pancake pattern as the log-jammed at MTPP could not accommodate them.  In the initial days air operations resembled the 1948 Berlin Airlift (with an occasional DC-3 and DC-6 for realism). At its peak,the USAF controllers handled over 150 flights per day in and out of the single active. Runway 10/28 was the bleeding city's only lifeline connecting it to any hope for help from the outside world. But just outside the airport fence the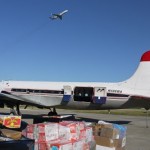 landscape was likeArmageddon. Tons of relief cargo couldn't reach far beyond the piles of rubble. A logistical nightmare played out the first excruciating days: impenetrableroads, collapsed bridges, seaports were wiped out, gas stations inoperable or looted and desperately needed emergency supplies in limbo.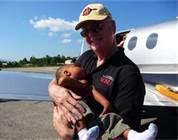 That's where agile GA aircraft made a huge impact in the early days of the turmoil. Unlike large organizations using heavy planes, small planes were fulfilling tactical roles using open fields in the countryside beyond ground zero. STOL capable types strategically coordinated remote staging areas with NGOs and faith-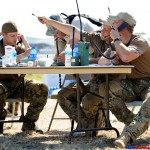 based charities already laboring in Haiti like SOS Haiti, Christianville, Joy In Hope, GO Ministries, Clean theWorld, Compassion Alliance, El Shaddai Ministries, n the FathersHands, Community Christian Church, RMI, Hands and Feet, Love orders, among many others. Each mission was uniquely inspiring and rewarding. Each flight was exceptionally audacious, each satisfied distinctive accomplishments.  Recompense was to know a life was saved, a limb was spared, a fracture splinted, a wound was mended, a meal was served, a soul was comforted.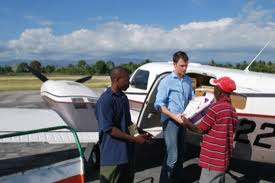 Directing the ad-hoc air force from the states, Robin Eissler's leadership was remarkable. With little more than a cell phone, she organized around 600 trips to the island, some of which carried hundreds of passengers and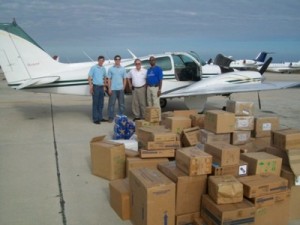 over half-million pounds of relief supplies. Marianne Stevenson was equally instrumental arranging flights lifting spur-of-the-moment surgical teams, IV bags, hydration fluids, baby formula and RTE meals, tirelessly shuttled to and within Haiti. The image of injured children clinging to life flown in corporate jets to Florida hospitals with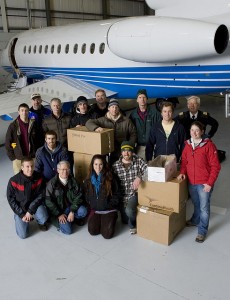 temporary visas defines the 2010 Haiti Airlift as GA's epic moment. The accomplishments illustrate the diverse tasks and extraordinary skills exerted by aviation people determined to mitigate the staggering death toll and heart-wrenching agony. Instituted after hurricane Katrina, the Corporate Aviation In Response to Emergency (C.A.R.E.) model was well applied to the Haiti disaster under Stevenson's initiative with great success. She is recognized with numerous awards including the 2010 Teamwork Award from National Aeronautics Association (NAA) in Washington DC.
Another young heroine Cameron King and heroes like Abraham McIntyre and Matt Hansen with Bahamas Habitat were in the air laden with relief supplies delivered to first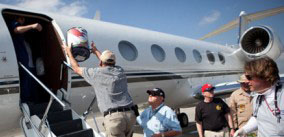 responders. Also with BH, Gene Schmidt, aBeech Baron pilot from Florida, chanced upon their prompting. Weekend after weekend he'd drop and go his piston twin into small airstrips of the ailing nation. He even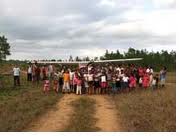 enlisted his friend Jim Frasier to follow in his Bonanza. Gene was subsequently honored with the Public Benefit Pilot Of The Year award by the NAA.  Though grateful to be individually recognized for the combined work of many, he said: "There's no question that there are hundreds, if not thousands of people who are alive today who would not be alive if it were not for all of the general aviation pilots…"
If not for small planes medics and relief aid could not have reached outlying hamlets and villages hard hit and increasingly overwhelmed with hordes of stunned, displaced and injured refugees fleeing the capital city. Hundreds of sorties were flown into Haiti from Florida and the DR, airlifting personnel and supplies to otherwise unreachable areas. Caravans, PC-12s and twin turboprops swooped like angels in and out of dusty gravel airstrips and rural roads flanked by banana trees and coconut groves. They were airborne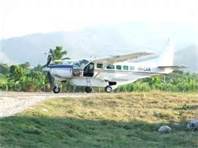 heroes in business or private planes practicing a type of "aeroism" for which GA is seldom lauded but rightfully deserves our highest respect.
Theirs is the legacy on which Airlift Flyers Aviation is founded. Our small planet is all the better thanks to their unassuming boldness, for putting aside the bottom line, for bringing airborne hope to the suffering masses and for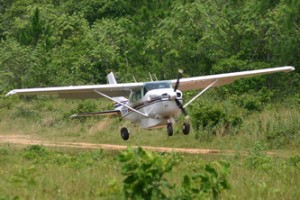 stewarding future generations of airlift flyers with inspiration. We are particularly proud to honor the many on the ground and in the air who did so much under the radar screen without applause or acclaim and continue to do so to this day.
 "Angels Fly Because They Take Themselves Lightly"  G. K. Chesterton